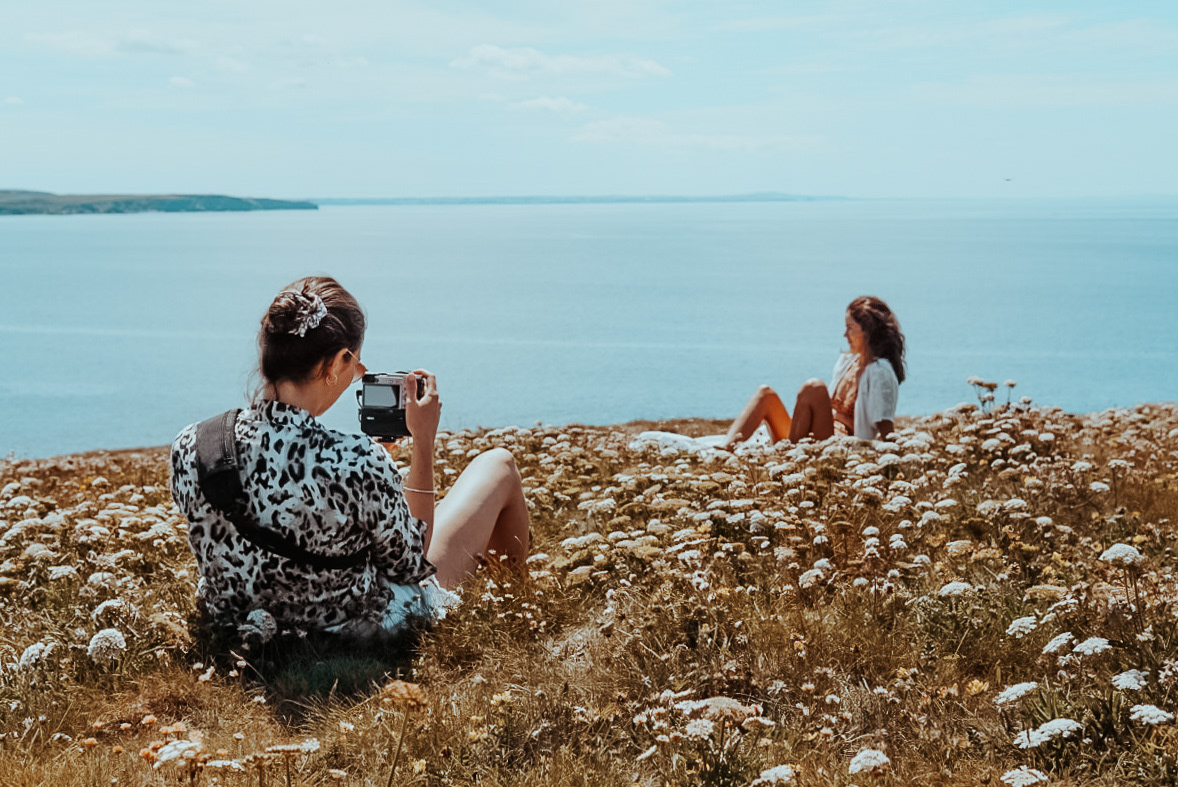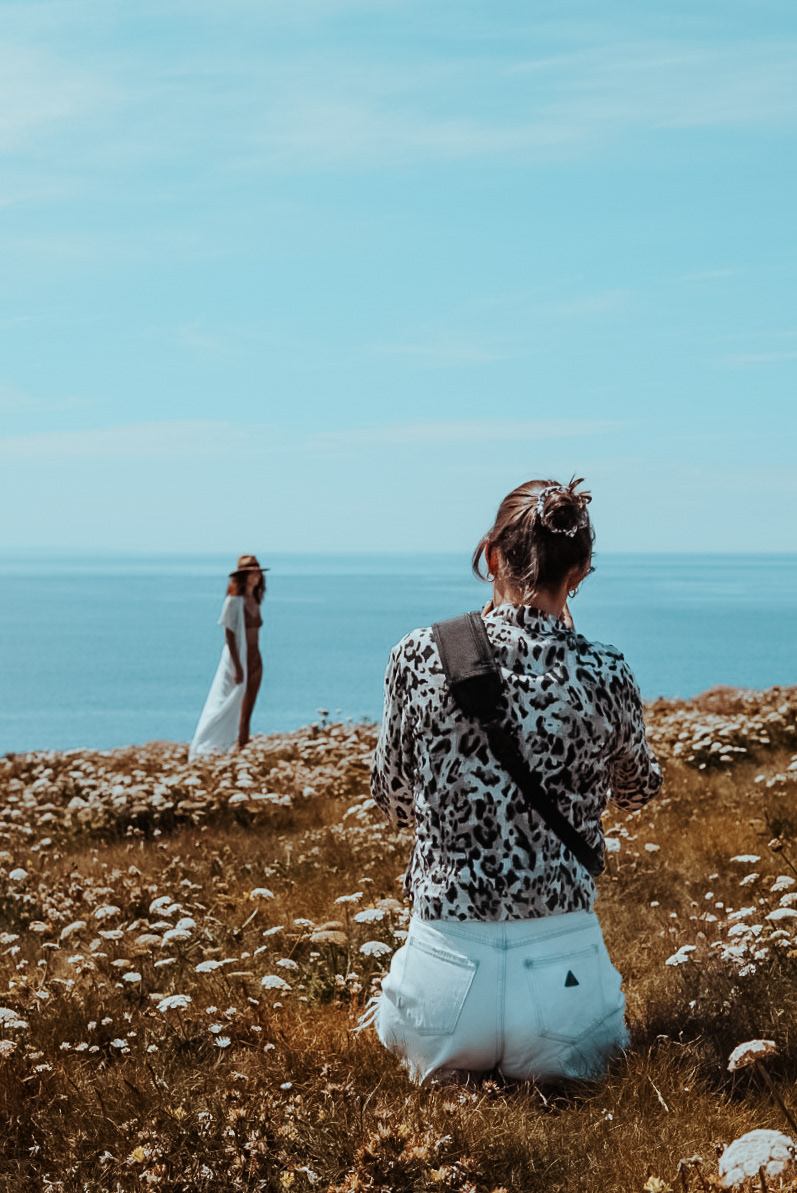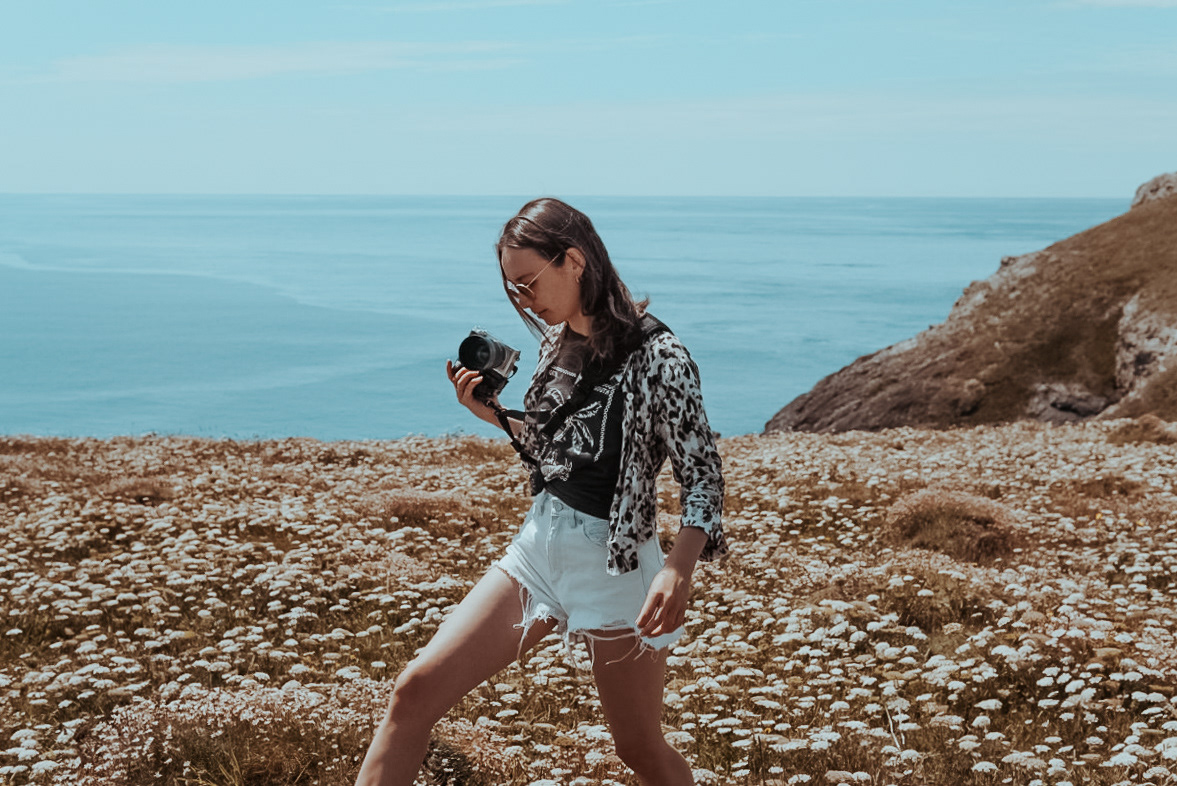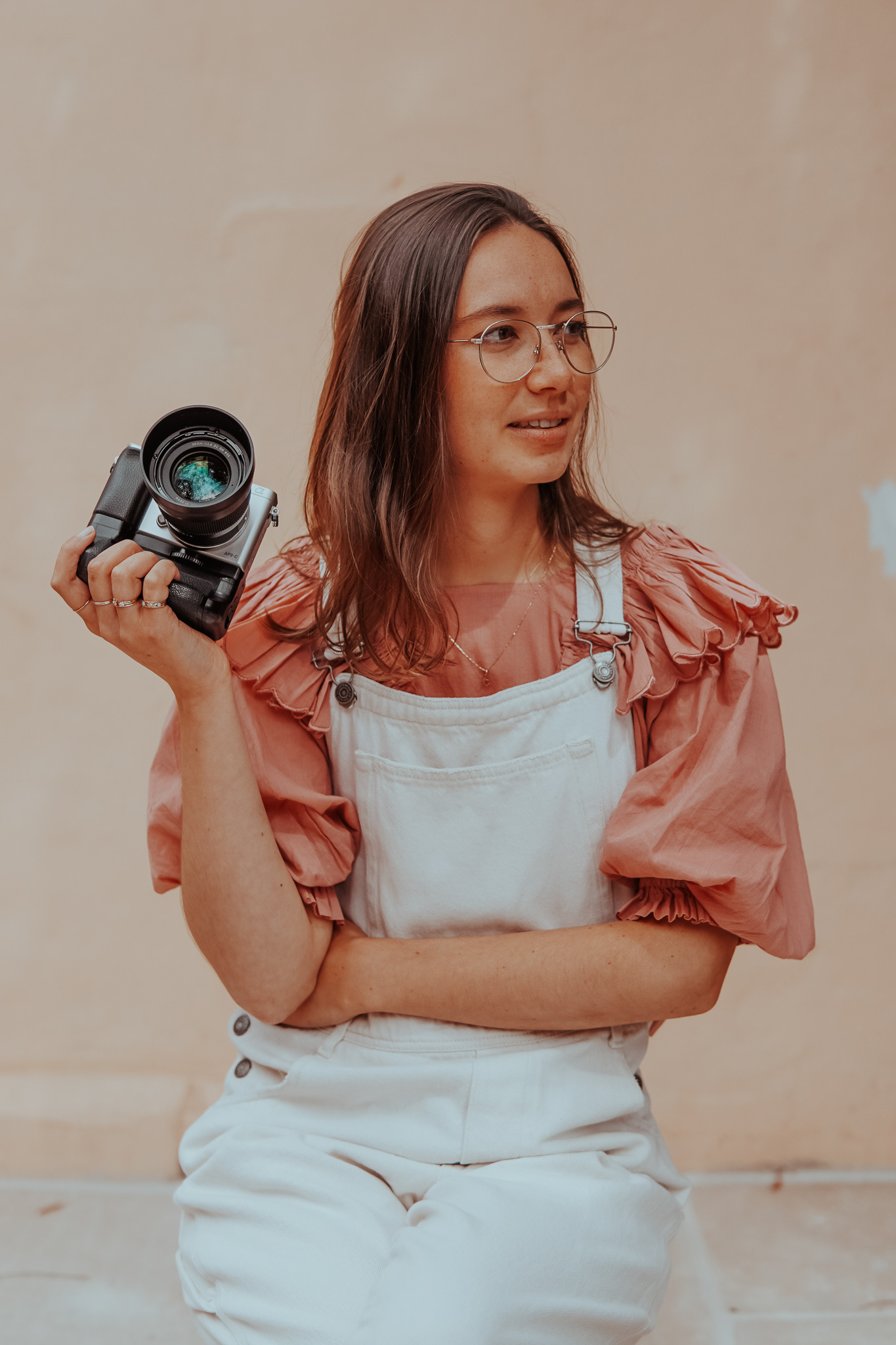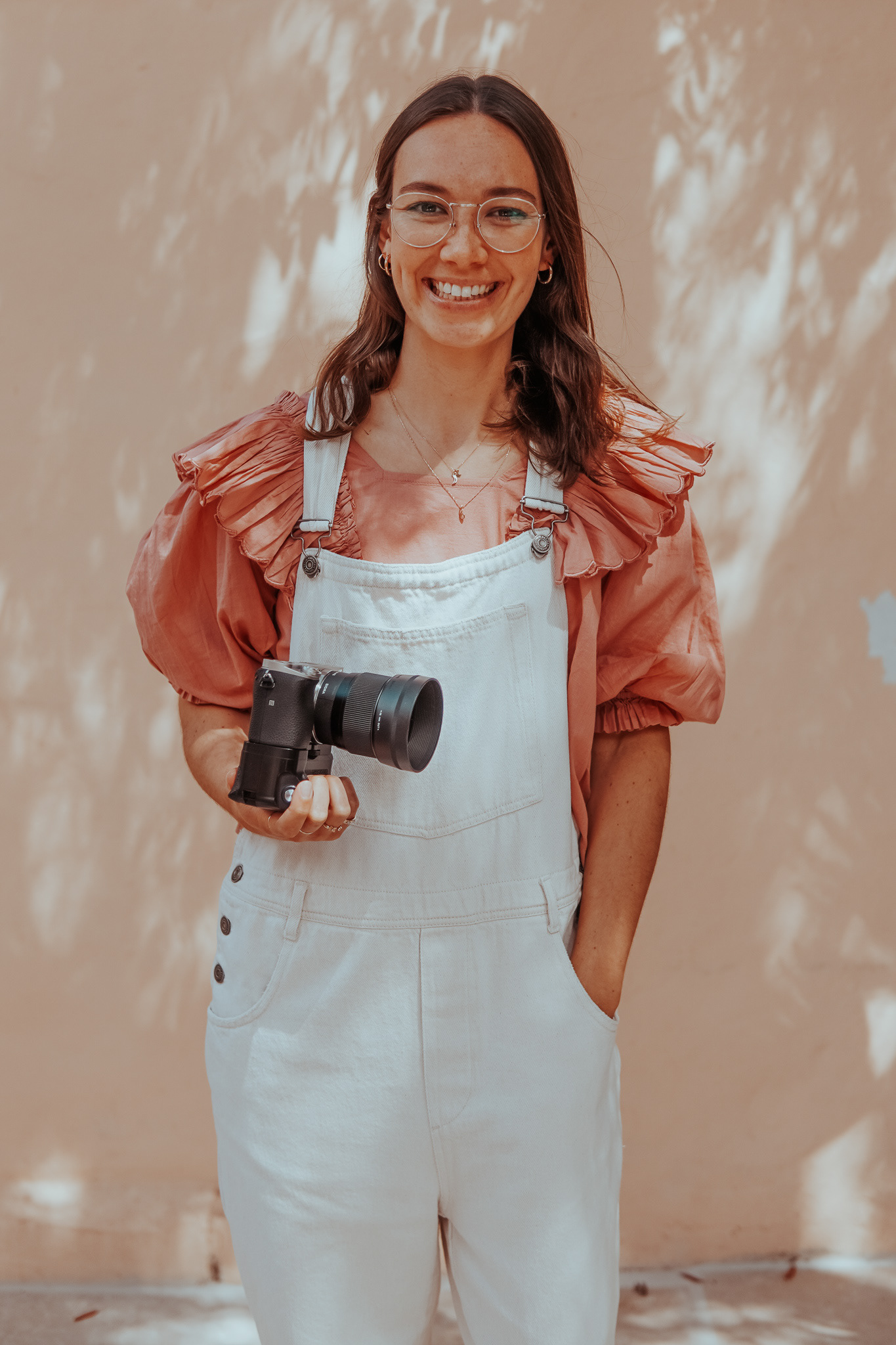 Based in North Devon, I travel around Devon and Cornwall creating content for small businesses and clients. I specialise in commercial, editorial and fashion photography.
Practicing photography has been something I have always done in some shape or form. On completing my degree in photography at UWE University in Bristol, I headed back to the North Devon coast where I started a job in graphic design and photography. With my heart set on becoming a freelancer I began to build my clients before quitting my job and officially becoming freelance 2 years ago.
My style has a relaxed, documentary feel to it; I am a lover of natural light so you'll probably find me on the beach or in a wild country garden armed with my camera, a few lenses and a reflector. 
Some days don't even feel like work and that is my ultimate goal in life.
__________________________________
Adobe Photoshop                   ▮▮▮▮▮▮▮▮▮▮▮▮▮

▮▮ 
Adobe Illustrator                    ▮▮▮▮▮▮▮▮▮▮▮▮

▮▮▮

 
Adobe In Design                    ▮▮▮▮▮▮▮▮▮▮▮▮

▮▮▮ 
Adobe Lightroom                   ▮▮▮▮▮▮▮▮▮▮▮▮▮

▮▮

 
__________________________________
University of the West of England
National Diploma in Art and Design 
__________________________________
Chloe Upton Studio - Freelance
Photographer & Content Creator
Current and regular clients: Cabinet Jewellery | Lorna Ruby | Lauren Aston Designs 
__________________________________
Content Creator (Part Time - regular client)
Last year I joined the busy team at Lauren Aston Designs. I jumped at the chance to be surrounded by amazing chunky knits and a talented team of creatives. I have taken on the majority of graphic design and photography work, generating work for print; in the form of packaging and marketing, and photographic content for product launches and website assets.
Working at 'LAD' I have been able to learn the importance of adapting your style to meet a clients needs. The Lauren Aston Designs brand is fun, colourful and playful; I have curbed my natural draw to muted tones and soft colour pallets to create bright, saturated on brand imagery.
__________________________________
Content Creator (Part Time - regular client)
Cabinet Jewellery is one of my longest standing clients,  joining the team over 6 years ago whilst working towards my photography degree, I am now an integral part of their company. Working on a part time, freelance basis I oversea and create almost all photographic content you see on their website and social media. From Campaign shoots to product photography, new artwork for packaging to setting up their Shopify site. I am involved in almost every aspect of the company.
__________________________________
Photographer and Social Media (Part Time - regular client)
Lorna Ruby is a small independent boutique based in Exeter. I have been working with the owner to improve their social media presence and create on-brand imagery for their website. Tasks include: Product photography for the website, flat lays for social media, model photography, event photography, graphic work for print, website banner creation, collection building (Shopify), window vinyl decals, Instagram stories take over. 
__________________________________
Travel - Singapore, Australia, Philippines
__________________________________
JULY 2016 - FEBRUARY 2018
Photographer and Visual Stylist (Full Time) 
In my two years working as part of a small, creative marketing team I was challenged to think about how graphic design and photography can be used to market a company. Being in a small team meant I learnt many new skills and adapted to new environments. Starting out predominately taking photographs and focusing on social media, as the business grew I became a core part of the design team helping to create graphic assets used across the site. 
Daily tasks included: blog post generation (Wordpress), email concept generation, graphic assets for emails (MailChimp), graphic design support, management of Instagram/Facebook imagery, photoshopping jewellery onto models, providing designers with photographic advice, blogger communication. 
Monthly tasks included: studio and location photography shoots - concepts (Mothers' Day, Christmas, summer etc); organisation (styling, finding models, props, calling in jewellery); photographing the jewellery, retouching and post-production (banners, homepage blocks).
__________________________________
info@chloeuptonstudio.com